AWARDS
Insite Media Magazine People's Choice Award 2022 –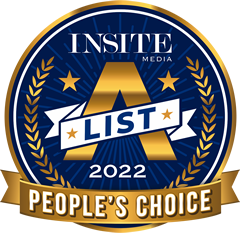 Brazos Valley Trash Valet and Recycling received the 2012 "Community Stewardship Award" from Keep Brazos Beautiful for their efforts to make the Bryan/College Station a better place to live and work.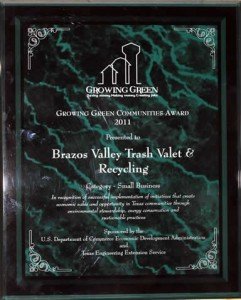 In 2011, Brazos Valley Trash Valet and Recycling was given the "Growing Green Communities Award" by the United States Department of Commerce Economic Development Administration and the Texas Engineering Extension Service. The national award was given not only for the economic impact BV Trash Valet & Recycling has on the Brazos Valley but on their "environmental stewardship, energy conservation, and sustainable practices" that have played a part as well.
Call us at 979-777-8968 for a proposal to meet your specific needs.