Eco-friendly living has never been more necessary than now. Fortunately, with new advancements every day, it's never been easier to have a comfortable and eco-friendly home. Whether it comes to your waste management or your energy efficiency, anyone can make their home a little greener. If the process seems overwhelming, consider taking it room by room. Here are our suggestions: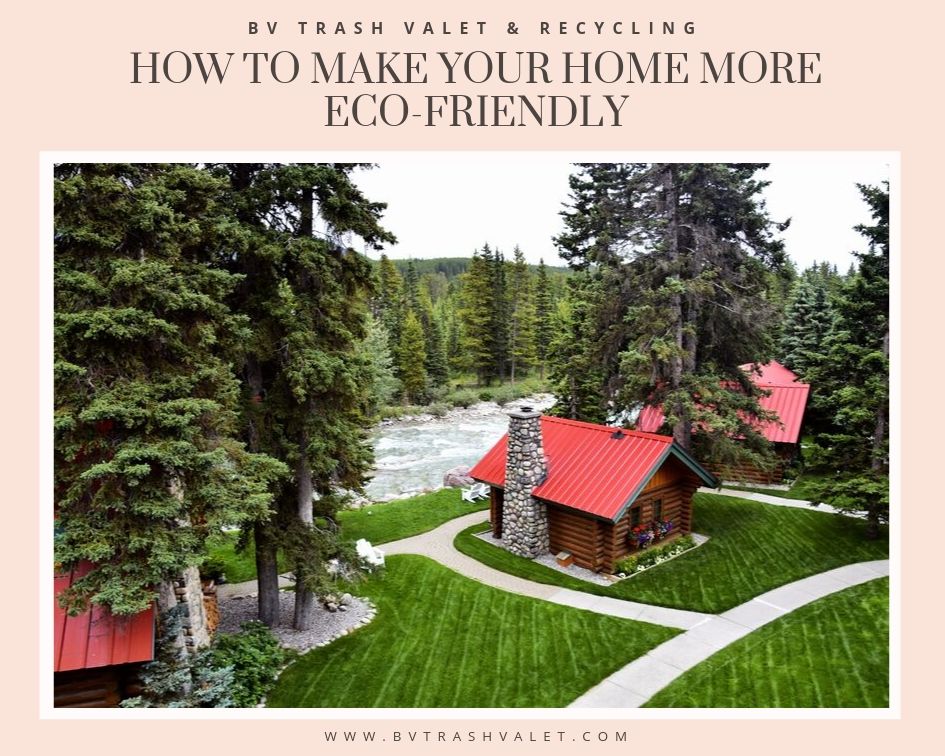 Kitchen
One big way to make your kitchen more eco-friendly is to find ways to cut down on your cooking time. Consider investing in a pressure cooker or instant pot, both of which will significantly reduce the time it takes to make stovetop dinners. It's a win-win: you'll reduce your energy usage and have your food ready sooner, with less work. Toaster ovens are more eco-friendly than full electric ovens by the same principle. Try to rely on paper as little as possible. Dry your dishes with a rag or air dry them with a drain board. Use rewashable plates over paper plates. Want to keep your food waste to a minimum? Compost your food scraps.
Living Room
Comfort is key in your living room, and temperature control is a big part of that, so one of the first changes here may actually happen in your attic: insulation. Good insulation means you won't have to rely on your heating and cooling systems as heavily, thus cutting down your energy usage. Consider investing in insulation made from recycled newspaper or insulation that can be recycled. Try to find furniture that uses natural fibers and products, as well, or multi-purpose furniture. Lighting is also a big one here. A popular eco-friendly lighting option is to switch from traditional lightbulbs to LED bulbs, saving both the environment and your energy bill.
Bedroom
Rather than cranking the air conditioner in your bedroom, consider installing a ceiling fan. A ceiling fan will help to keep the room cool while using much less energy. Curtains rather than blinds can also help to adjust temperature control in your bedroom. Here again, opt for organic bedding and LED lights to light the space without driving up your electric bills.
Laundry Room
Do you have a washer and dryer hookup? If you're in the market for a new washer and dryer — or even if you're not — consider getting a high efficiency washer and dryer. These units often use smart technology to be able to tell when your laundry is fully washed or dried. You can also install a dryer filter to help your dryer run more efficiently and help clean lint out of the machine.
And of course, in any eco-friendly home, good waste management and recycling is essential. If you live in Brazos Valley, Brazos Valley Trash Valet & Recycling can help with our complimentary recycling services for each trash pick-up subscription. Contact us today for more information or to set up your own trash pick-up and recycling subscription for just $21.95/month.