RESIDENTIAL TRASH AND/OR RECYCLING SUBSCRIPTION
Step 2
Please choose one of the two payment methods offered below between
"PayPal" OR "Pay by Check"
You can cancel anytime for any reason.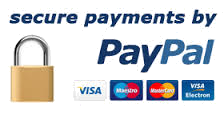 Services will be charged to your account when you subscribe and on same day each month thereafter. We recommend that you subscribe within no more than 7 days of desiring service. We recommend that you have your PayPal username and password available prior to hitting the subscribe button. If you want service to start beyond 7 days from now, then please come back and subscribe at a closer date (2-7 days prior) to when service is wanted. Once on PayPal, you can select whether you want to pay via a credit card, debit card, withdrawal from any bank account, etc…whichever you prefer.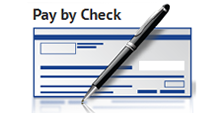 Invoice for 6 months of service. This is for $22.95, plus tax = $24.84/month, paying 6 months at a time, in advance = $149.06. (instead of $21.95 for PayPal charged monthly). A $1 more per month for administrative fees.